Paedophiles Rule the People
US Executive and Legislative Branches, Media & Hollywood Child Rape Ring Exposed #PizzaGate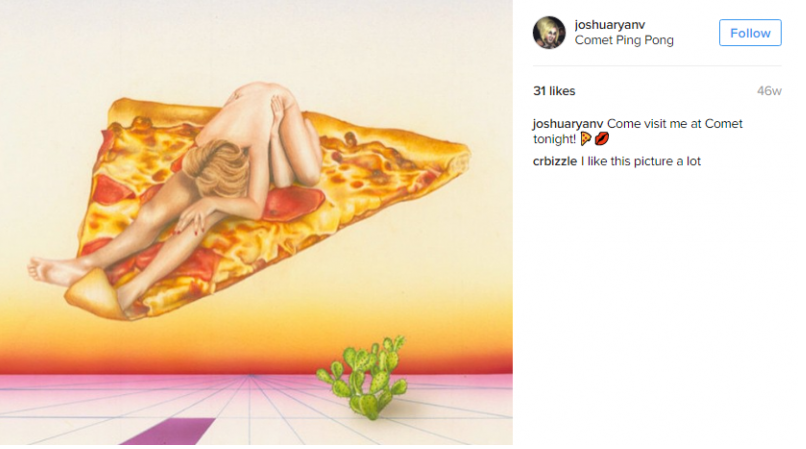 There seems to be overwhelming evidence that pedophilia rings are within the top levels of the United States government, Hollywood and the Media. They seem to be using pedophilia as a means of blackmailing people as an initiation tool to preserve power, control, and wealth under the guise of satanic rituals and/or black magic into their secret cabal. Pizzagate is about a mass network of child trafficking, rape and sacrifice through the Clinton Foundation.
There was actually a full 1994 Discovery Channel Documentary that covered pedophilia rampant in the US government. It was banned and never aired.
The largest pedophile ring was exposed 
(by nbc news)
 coincidentally after Anthony weiner's laptop was taken.
And another pedophile ring exposed in Norway.
Then a Belgium pedophile/sex scandal was exposed.
And the older Savile pedophilia scandal in the UK..
Let us not forget about the American Financier/Co-founder of the Clinton Foundation and sex offender/pedophile, Jeffrey Epstein , his good relationship with Bill Clinton , along with various other high ups in the government and his Lolita express which he used to fly people to his private island home for pedophilia related vacation trips.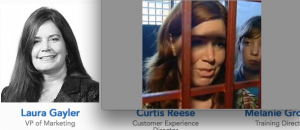 A woman named Laura Silsby was caught trafficking children in Haiti, and Hillary was sent 
emails regarding her updates
. Laura Silsby was let 
off the hook by a Clinton
 appointed 
convicted sex trafficker
. She is now 
an associate to the amber alert system involved in finding missing children
.
Monica Petersen who was investigating these ties to the Clinton Foundation was just found dead in Haiti. MT. The Haitian authorities claim she committed suicide instead of reporting what she had discovered. Her family is being kept in the dark.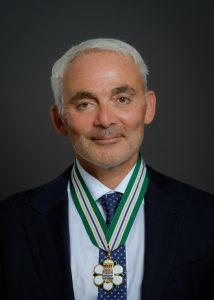 Frank Giustr
a owner of Radcliff Foundation is a big donor to and board of directors for the Clinton Foundation. Elpida, which is a branch of the Radcliff foundation happens to have what looks like a blatant 
pedophile symbol
 in 
their logo.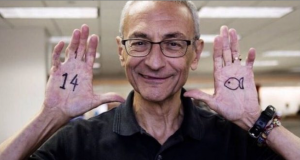 John Podesta is 
good friends
 with known and admitted pedophiliacs such as 
Dennis Hastert
, Podesta recieved an 
email saying it's time for Hastert to vanish to an undisclosed Japanese island after the news broke.
 John Podesta likes artwork portraying cannibalism, 
this one is in his office
.
John Podesta's brother, Tony Podesta's affinity for provacative art which includes Arch of Hysteria which represents pain and resembles Jeffery Dhamer's victim's pose. Tony Podesta is a lobbyist in Washington, and is an employee of the Saudis who also have issues with Child Trafficking. The Podestas seem to be a fan of Katy Grannan's and Biljana Djurdjevic's artwork which often portrays naked teenagers and child abuse.
References to Moloch ( the god of Children Sacrifices) and sacrifices of chickens were found in the Wikileak emails of the DNC staff to Hillary. Not surprising as Bill Clinton wrote how he was fascinated with voodoo magic in his book and that Hillary Clinton wrote her thesis on her hero, Saul Alinsky's, book in which he has an acknowledgement for satan.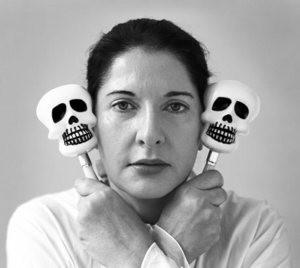 Marina Abramovic is a must mention along with her 
spiritcooking
 which is satanic in nature involving blood, semen, & breast milk and John Podesta's 
invite via email
. Marina stated on an AMA that in private dinners her performance is a spiritual ritual, 
 NOT art
.
Marina Abromovic is often seen with many Hollywood actors, including Pamela Anderson, Will Farrell, Nicole Richi, Kirsten Dunst, and many many others as they enjoy their spirit cooking dinner cannibalizing a naked human shaped cake
Interesting that pedophilia seems to be commonly known by celebrities who speak out, such as Corey Feldman and 
Elija Wood
 yet nobody is brave enough to name names. Even the parents of the child actors won't talk about it.
References to pedophilia via known pedo code like cheese pizza in the Podesta emails, such as the handkerchief pizza/map being left behind. Handkerchiefs are used as code for sexual preferences, , and victims of pedophilia express that it's collected as a souvenir after being placed under the victim.
Other code words found in the emails like: playing dominos on cheese or pasta? and an email titled "Pizza.jpg" where the message is "doesn't get any better than this" with an attachment of a little girl eating pizza with two females who happen to be women captured investigating human trafficking in NK; Euna Lee and Laura Ling.
Fred Burton at Stratfor sent this email where pizza is obviously used as a code word: "Who all is in the Austin office today who is going to want pizza? We only have one slice and we need to know how thinly to slice it."
Email from Congresswoman Tam Luzzatto saying how children of 11, 9, and 7 will be in the pool for further entertainment.. Her blog allows people to pay money to watch children on camera.
Also, it's very eerie how the Podesta brothers match the separate FBI sketches of the one man involved in abducting a little girl. The records show some unusual findings connecting them to the area of abduction..
Andrew Breitbart seemed to think the Podestas were involved in sex trafficking back in 2011 when he tweeted about it before he died. The tweet is most likely in response the the ACORN scandal where Planned parenthood was found to be aiding in underage prostitution as found by an undercover investigator recording. Podesta was conveniently appointed to investigate the scandal..
David Brock, the Chief of Media Matters , is in a relationship with James Alefantis.
James Alefentis is deemed one of the 50 top powerful people of Washington D.C. He also owns a place called Comet Ping Pong.
Comet Ping Pong in DC is not surprisingly found in the Podesta emails. It is a restaurant that several high officials frequent including Hillary Clinton. A couple other restaurants nearby have possible connections and galleries where Hillary is seen.  Billionaire George Soros along with others donated over $20k to..
The Washington Post reported that sex slavery is a big problem in D.C.
Another worthy email from the Podesta leaks saying "do not forward" where it had Hillary's Logo in the attachment with a pizza slice in it with Comet Ping Pong's name. Here is the image
"The family friendly" Restaurant, Comet Ping Pong, is owned by, James Alefantis AKA Jimmy Comet. His instagram has unusual pictures such as a child taped to a ping pong table, Joking about a kill room, calling a baby a hotard, a baby picture with chicken lover comment, child with money in their mouth , baby doll for sale with comments saying it's overpriced. And other images portraying pizza in a sexual way.
Jimmy Comet also posted a picture on his instagram of Podesta's Arch of hysteria sculpture on from when he visted his house, a picture of satan, and spiritcooking queen herself (marina abramovic).
His instagram profile picture is a sculpture of Antinous, which resembles erotic love for adolescent boys.
I feel it would be only fair to include Jimmy Comet's defense and explanation for posting those images on his instagram.
James Alefantis was accused of encouraging rape and murder back in 2008. archive

Comet ping pong using disturbing artwork with paintings of children with their heads cut off. And more Artwork in their restaurant of heads cut off. And in their washroom, they have a painting of a guy playing ping while ejaculating on the table.
Comet Ping pong's friend for entertainment, Majestic Ape (of Heavy Breathing), which is an artist that has provocative music with artwork that involves both children and sex (words "All the Chidlren" with babies crawling, and a child with a phallic toy in its mouth, joking of pedophilia in captions on their music videos, cartoons of sex artwork). It's also listed on Comet Pingpong's friends list.. When giving a talk to her audience about preferences of an employee, someone shouts "children and little boys" in which she responds "I think that was the manager, we all have our preferences, hee hee hee". (2:30)
Here is a video where Majestic ape jokes about killing babies, it's also a good 3 minute summary.
Comet Ping Pong and neighboring restaurants having a pedophilia symbol in their logos (the triangular spiral in the neighboring Besta Pizza, the butterfly , the heart ).
A government official, Arun Rao "liking" children pictures on the instagram of comet pizza happens to be involved in convicting pedophiles.
A noteworthy case is Ricky Dearman's Children talking about their papa cutting babies heads off and drinking blood for satanic rituals in a UK pedophilia scandal.
Medical records showed signs of abuse.. He denied doing what his children said, but it is of note that he made promotional videos for his Haiti orphanage enterprises. And that he also might have connections to scandals found here.
It's also probably a good idea to revisit some old claims once deemed ridiculous, by those who said they knew it was going on or were victims of this. Like this one of a retired FBI head saying children are flown to the White House for secret pedophile sex parties (time stamp 13:30) and the suspicious email regarding $65,000 of tax payers money spent on flying "hot dogs" for a private party at the white house just may in fact not be hot dogs being flown.
Or this woman on Oprah who claims her family took part in human sacrifice rituals. Or this girl discussing the elite occult's rituals.
Or how about the woman who spoke out a long time ago about being a sex slave for the elite as an MK ultra victim.
MK Ultra by the way, is real and was declassified by the CIA.
Interesting that pedophilia is being pushed as normal as by the psychological association.
And also interesting is how a twitter user was able to find a massive porno ring within twitter and when they and other whistleblowers attempted to bring attention to it,  they got shut down and their accounts banned while the pedo ring accounts remained undisturbed. Not soon after, pizzagate investigations on reddit were shut down as well.
A Wikileaks email  seems to reveal that agents of intelligence agency Stratfor are members of pedophile organisation NAMBLA, namely the North American Man/Boy Love Association. They are the people who spoke about Obama flying in $65,000 worth of hotdogs, and had multiple cryptic emails regarding "pizza".