Dallas Police & Fire Pension Voted Thursday to Halt all Withdrawals and Payments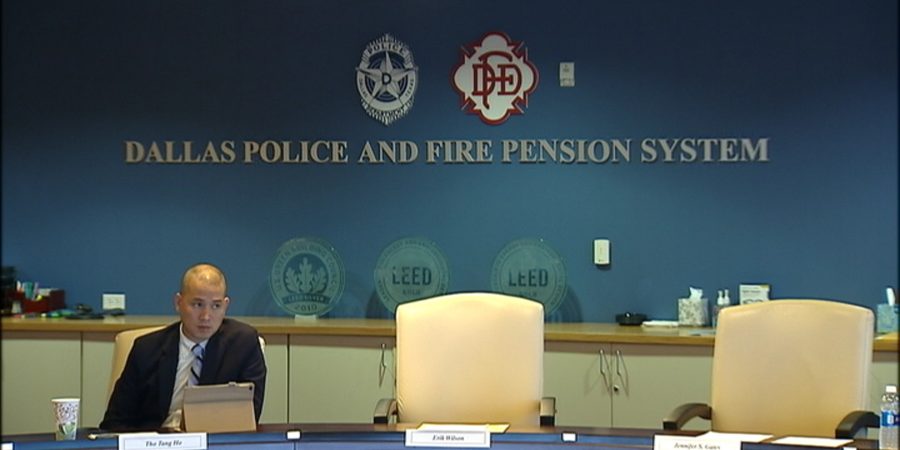 The Dallas Police and Fire Pension system voted Thursday to stop all withdrawals and payments from its deferred retirement program, as a series of mass withdrawals drained more than $500 million from the fund in just a few months.
The vote halted more than $154 million in withdrawals Friday. Pension officials said the withdrawals would drop reserve balances below the level needed to keep the fund going.
Dallas Mayor Mike Rawlings filed a motion Monday to stop the lump-sum withdrawals, which he said shortened the projected insolvency of the ailing fund to about 10 years.
Both the city and pension system proposed separate plans to lower benefits and monthly payments to Police and Fire retirees in order to stabilize the fund. Pension system officials said they were attempting to convert illiquid assets to liquid assets to resume monthly payments in January.
"Because participants do not have any right to a lump-sum withdrawal of funds, this method of payment may only be used when the pension system is solvent, liquid, and actuarially sound," Mayor Mike Rawlings' lawsuit contends.
The fund was undermined in recent years by bad investments and shady real estate deals, as well as the monthly payments for its retirees.
Dallas Mayor Mike Rawlings issued a statement Monday: "As a 40-year resident and taxpayer of the City of Dallas, I have chosen to personally file suit in District Court not only to protect the retirement benefits of all our police and fire personnel, but also to protect the pocketbooks of all my fellow citizens and taxpayers. I am funding this suit, and at no time will any taxpayer dollars be expended in this effort," he wrote.
The pension board's president, Sam Friar, sent a letter to beneficiaries last week in which he said that the board did not believe it could restrict access to the retirement funds under the Texas Constitution.
The city and the pension board have been fighting over how to fix the fund's financial problems. City officials have complained that dozens of the retirees withdrawing their funds were retiring with as much as $1 million apiece because of extravagant benefit changes to the deferred retirement program.
Pension managers have claimed the city has failed to make a financial commitment to keeping the fund solvent. They have presented options to the city for increasing its financial contribution by as much as $1.1 billion.
"It is becoming painfully clear that the mayor's reckless endgame is to bankrupt the retirement plans of first responders in hopes the state will seize control of the pension system so Dallas City Hall can rid itself of this crisis," the Dallas Police Association President wrote in a letter on Monday.