Podesta Touts Conspiracy Theory in Attempt to Divert Revelations About His Child Rapist Associates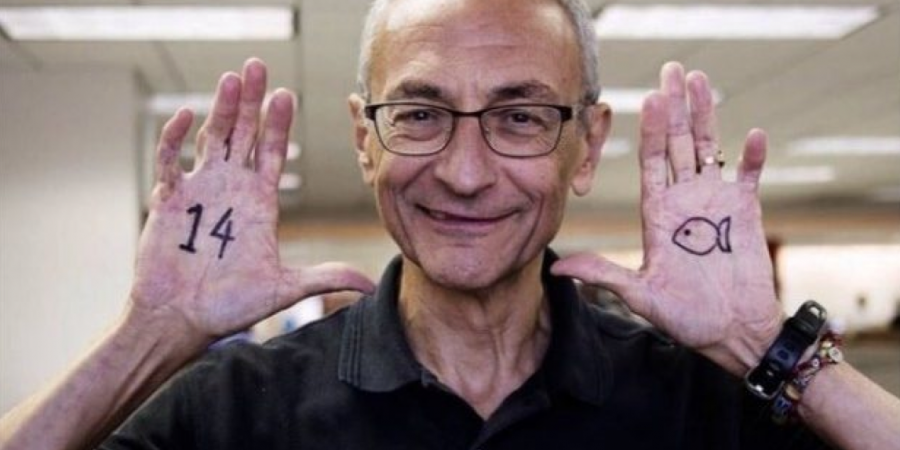 Just a month after John Podesta called claims of a "rigged" election "delusional," Hillary Clinton's presidential campaign chairman is now suddenly crying for a select group of  electors to receive an intelligence briefing on John Podesta's conspiracy theory of political interference by Russia. Of course it's just days before the Electoral College is set to vote and he only wants those elector who might change their vote to Hillary Clinton to see his Conspiracy Theory.
"We now know that the CIA has determined Russia's interference in our elections was for the purpose of electing Donald Trump," John Podesta lied in a statement about his latest dramatic conspiracy theory. "This should distress every American. Never before in the history of our Republic have we seen such an effort to undermine the bedrock of our democracy."
Podesta's crazy conspiracy theory follows mounting calls by globalist legislators to fully investigate whether Russia was behind the damaging Wikileaks revelations about Podesta's and Hillary Clinton's involvement in a worldwide pedophile ring in the run-up to the election.
The Electoral College is set to vote Dec. 19 in a routine exercise where electors essentially certify the results of the general election. However a group of 10 electors who seem to have dubious connections with John Podesta, sent an open letter to Director of National Intelligence James Clapper, requested a briefing on Trump-Russia connections. These ethically questionable electors have argued they shouldn't be bound to the Nov. 8 result, and in their letter cited their role as a "deliberative body" designed in part to prevent foreign powers from trying to "influence the election." This comes even though there is no evidence whatsoever of any foreign involvement.
"The bipartisan electors' letter raises very grave issues involving our national security," Podesta claimed in his assertion. "Electors have a solemn responsibility under the Constitution and we support their efforts to have their questions addressed."
The CIA and FBI have produced opposite opinions; the CIA told Congress that Russia tried to exert influence on the election, while the FBI there was no evidence to reach that conclusion.
Senate Majority Leader and Globalist Mitch McConnell, R.-Ky., said he supports a bipartisan investigation and believes the Senate intelligence committee is "more than capable of conducting a complete review" — after fleeow globalist Senator John McCain, R-Ariz., and other senior Globalist also sought a probe into how they could have lost the election.
Democratic globalist, Rep. Nancy Pelosi pressured Paul Ryan to "join the bipartisan call for a formal investigation into Russia's unprecedented assault on our democracy." Even though there is no evidence the Russia was behind the Wikileaks emails.
Wikileaks' release of more than 50,000 Podesta emails, and the hack of the Democratic National Committee, revealed astonishing links to a massive child porn and sex trafficking ring with links to John Podesta and Hillary Clinton.