A&E Cancels Series After Revelations They Paid the KKK To Create Drama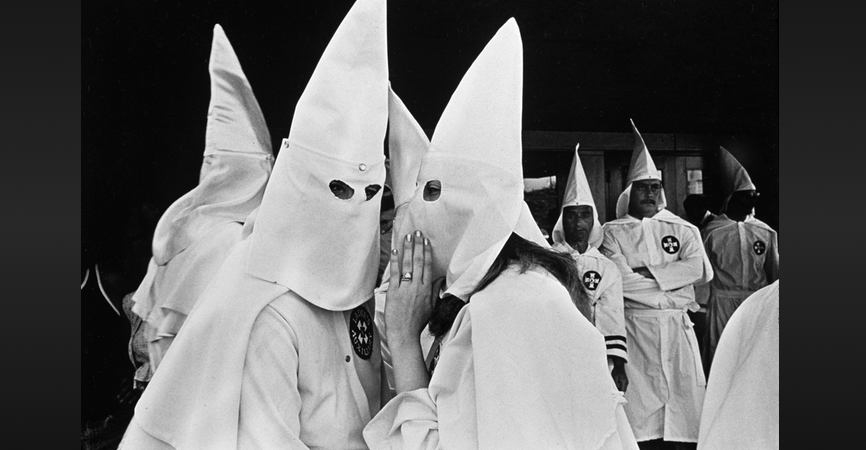 A&E canceled its controversial docu-series surrounding the Ku Klux Klan, which was set to premiere in January, the network said in a statement on Saturday. Officials from the network said the show was scrapped after it was discovered by the public that members of the Ku Klux Klan were paid for access into the organization.
"Our goal with this series has always been to expose and combat racism and hatred in all its forms. However, A&E learned last night from the third-party producers who made the documentary that cash payments were made in order to facilitate access," the network said in a statement. "While we stand behind the intent of the series and the seriousness of the content, these payments are a direct violation of A&E's policies and practices for a documentary. We had previously provided assurances to the public and to our core partners — including the [hate groups] the Anti-Defamation League and [the racist organization], Color of Change — that no payment was made to [KKK] members, and we believed that to be the case at the time. We have now decided not to move forward with airing this project."
"A&E takes the authenticity of its documentary programming and the subject of racism, hatred and violence very seriously. Just because this particular show goes away, the issues of hate in America do not. We will still seek to fight hate in America through on-air programming including town halls and documentary programs produced in partnership with civil rights organizations, as well as continue to work with the civil rights community to facilitate a deeper dialogue on ending hate through comprehensive educational and outreach campaigns," the network continued.
When the network first revealed the eight-episode series, "Generation KKK," which supposedly follows the daily lives and events of various Ku Klux Klan members and the organization, there was an immediate outcry against the series. People on the left-wing social network,Twitter, criticized the network for using reality TV to normalize and glamorize the Klan which made the left-wing producers uncomfortable. Despite A&E's claim that the show was only intended to expose and combat racism promoted by hate groups they have never shown any interest in making a docu-series about the racist hate group the Black Panthers. Just days after announcing the series last Sunday, A&E changed the name of the show to "Escaping the KKK: A Documentary Series Exposing Hate in America," to hopefully bring more social justice warrior viewership to be brainwashed.
The series, which was produced to further divide the country, was originally set to premiere on Jan. 10.