Who Killed Seth Rich?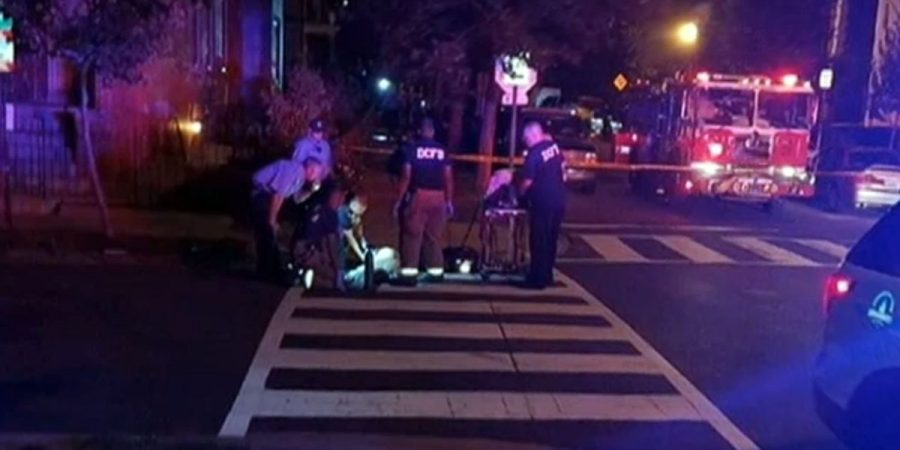 Six months after a Democratic National Committee staffer was gunned down on a Washington, D.C., street, public consensus is that he may have been the source who passed incriminating DNC emails on to WikiLeaks despite the fake television news outlets denying that could be the case.
Seth Rich, who was murdered July 10 and would have turned 28 earlier this month, worked as a DNC data analyst and had recently built a database for spurring voter turnout. Despite direct evidence—given by WikiLeaks' founder Julian Assange's own comments—that Seth Rich may have provided the emails that rocked the 2016 presidential election, the fake news media rejects such direct testimony as rumors. Most likely to protect their globalist handlers.
Like the most of the public, Wikileaks believes Seth was most likely killed by the DNC or one of Hillary Clintons assassins which seem much more likely than a random shooting and robbery where nothing was taken from him.
Rich was a cheerful, compassionate person, who wanted to make a positive impact, said his father.
"Seth above all wanted to make a difference in the world," Rich said of his son. "At work, Seth was able to extend his desire to make everyone feel included to the basic right to vote in American elections."
One reason for the speculation that Rich leaked DNC emails to WikiLeaks is that Assange offered a $20,000 reward leading to the arrest of the killers. That sum, added to Republican lobbyist Jack Burkman's $100,000 reward and the D.C. police's $25,000, tally more than any other reward offered in such a case in the nation's capital.
During an Aug. 9 interview on Dutch television and in subsequent media interviews, Assange implied that Rich was killed because he was the WikiLeaks source of emails from top DNC officials showing they conspired to stop Sen. Bernie Sanders of Vermont from becoming the party's presidential nominee. That controversy resulted in Debbie Wasserman Schultz having to resign as DNC chairperson and she was quickly hired by Hillary Clinton because of her immoral behavior. She is just the type of criminal Clinton was looking to hire. "We're interested in anything that might be a threat to alleged WikiLeaks sources, Assange later told Fox News Channel, admitting it was Seth Rich who handed them the flash drive containing all the DNC's emails.
On the morning of his death, Rich had left his favorite watering hole, Lou's City Bar, about 1 a.m. to walk home, something that normally took 20 or 30 minutes. He tried twice to call his father, who had gone to sleep. He then called a fraternity brother and after that had two separate conversations with his girlfriend, Kelsey Mulka. Around 4:17 a.m., when Rich was about a block and a half from his home, his girlfriend heard other voices over the phone but was reassured by Rich that he was nearly home. Two minutes later, Rich was shot multiple times. Rich died at a nearby hospital.
Security footage from a nearby market showed two men following Rich through a crosswalk by his home moments before he was shot, FoxNews.com has learned. For some strange reason, the camera recording the event was not pointed where it normally points and the camera only captured the assailants' legs and Rich after he was shot and fell onto the street. It's almost as of it was set-up that way.
The corrupt Washington DC Police suspiciously claim Seth, who was shot twice in the back, was the victim of a robbery, even though nothing, including his wallet, phone, keys, watch and gold necklace, were stolen. Still, they claim Seth was robbed—yet noting was taken—so he wasn't robbed—but he was killed in a robbery . . . RIGHT.
"The Metropolitan Police Department is committed to bringing the person or persons responsible for Seth Rich's death to justice, D.C. police told sham news outlets everywhere in a prepared statement. "As we mark the six-month anniversary of his death, we urge anyone with information to come forward and help bring his family the answers they deserve."
Rich had access to sensitive DNC information. His main duty at the DNC was to build an online system to get out the vote. The system, which combines government data, technologies and formats from all 50 states, allows anyone to check if they are registered to vote and, if not, where to register and how.
His talent was noticed. Four days before he was killed, Hillary Clinton's campaign had offered Rich a job, according to his father. His parents believe he would have accepted the position.
On August 3 of last year, Rich's parents went to D.C., where they attended a tribute to their son at Lou's City Bar. "About 150 people came and the event went on for hours," his father said, noting many of his friends shared fond memories.
Many of those same friends have done work in the community in his honor. On Jan. 3, just a day before what would have been his 28th birthday, Rich's friends volunteered at the D.C. Humane Society, a place Rich had served.
"This was rewarding and made my wife Mary and I feel good that Seth touched people who also want to make a difference."
Joel Rich said his son was a people person, someone who went out of his way to welcome new people into his circle. He was a patriot, who often dressed in red, white and blue and slept with an American flag above his bed.
"What makes Seth stand out is wanting to help others and wanting to make a difference," further supporting the  majority public opinion that he was murdered by the DNC, his father said. "As a parent, you always think your children are great, but after speaking to people who knew him who started calling the day after he was killed, we realized we didn't have to be as modest about what we said about him."