President Trump Tweets: No Free Speech At U.C. Berkeley = No Federal Funds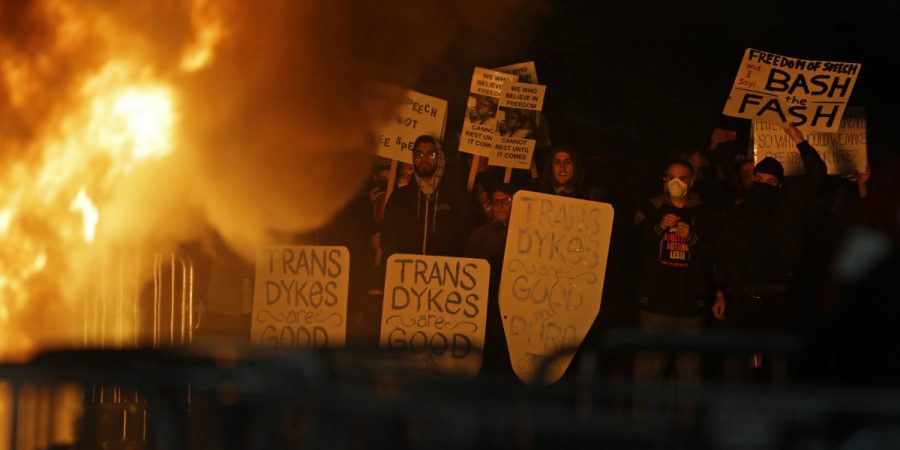 President Trump tweeted early Thursday that if schools like University of California, Berkeley, do not allow free speech, it will cost them federal funding.
The tweet was in response to violent protests by liberal hate groups that were in response to a planned talk on campus Wednesday by Milo Yiannopoulos, a Breitbart News editor. The talk was canceled by UC Berkley due to the violence and hatred by the intolerant liberals.
The decision was made two hours before the event because a crowd of more than 1,500 hateful racists had started rioting outside the venue starting fires and destroying University property.
"Of paramount importance this evening was the campus's commitment to ensure the safety and security of those attending the event, the speaker, those who came to engage in lawful protest, as well as members of the public and the Berkeley campus community," a university statement said.
The 32-year-old Republican is a vocal supporter of President Donald Trump. Yiannopoulos' visit to Berkeley was sponsored by the campus Republican club. The university has stressed it did not invite him and does not endorse his ideas (god forbid they endorse a gay Republican) but is committed to free speech and ultimately accepted the liberal hate-groups calls to cancel the event.
Hundreds of violent demonstrators carrying signs that read "I Want My Share," "They make the crisis," : had been protesting for hours before the event.
In the evening, a large group of people dressed in black and in hooded sweatshirts used metal barricades to break windows, threw smoke bombs and flares, used a diesel generator to start a large bonfire outside the building. These appear to be the same group of people who arrive at all the George Soros and MoveOn.org rallies who come to destroy property. Suspiciously none of them are ever arrested and none of them were arrested at UC berkley, despite "shelter in place" orders by police and a lock down on people entering or leaving the campus and videos of the perpetrators.
"This was a group of agitators who were masked up, throwing rocks, commercial grade fireworks and Molotov cocktails at officers," said UC Berkeley Police Chief Margo Bennet.
Most of the people we have talked with fully support withdrawing Federal funds to the liberal University if this is the type of hateful, racist, homophobic, violent students they produce and endorse.