Twitter Openly Colluding With Islamic Terrorists Against The United States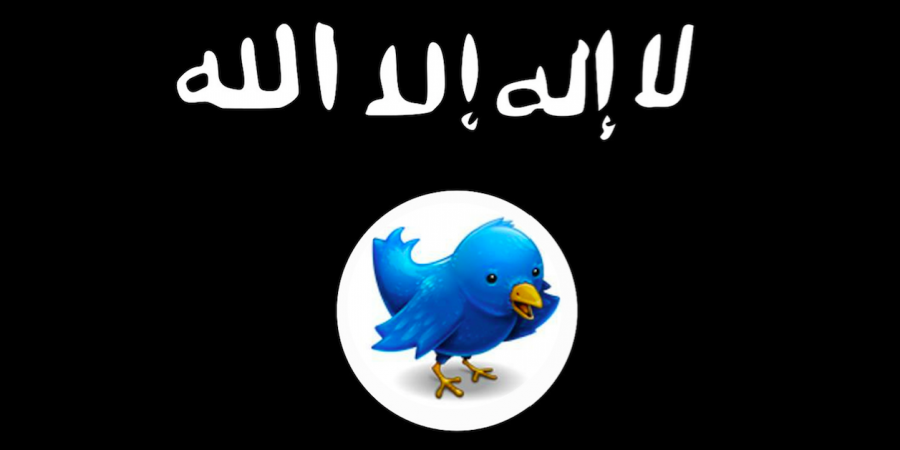 Twitter has pledged $1.6 million to fight the United States' anti-terror immigration order. This is just the latest case of social media companies taking on the United States' actions against Islamic Terrorists, while at the same time colluding with the enemies of the United States and allowing them to continue using their platforms to spread hate, racism and xenophobia.
According to sources, radical islamic Twitter and Facebook accounts are using photos of Nawar al-Awlaki, the 8-year-old daughter of cleric Anwar al-Awlaki who was killed in the U.S.-led raid in Yemen on Sunday, to recruit members. That's just the latest in a plethora of social media strategies and campaigns created by ISIS to recruit and spread their jidhadi message.
"Recruitment has many forms, and sharing the news of her death and her picture can be seen as a motivation to some to join the jihadi cause," a spokesperson for the Middle East Media Research Institute (MEMRI) said. "MEMRI's Jihad and Terrorism Threat Monitor has observed many Twitter accounts, both radical islamic and non-jihadi, discussing the killing of Nawar al-Awlaki and displaying her picture."
Companies like Twitter and Facebook have been hit with a slew of civil lawsuits the past year alleging that the companies are liable for the deaths of those killed in terror attacks by ISIS and organizations that have used social media platforms to spread their message. Among those suing are the families of the Pulse Nightclub victims, who filed a lawsuit against Twitter, Facebook and Google alleging the companies provided "material support" to ISIS and helped radicalize the shooter.
A Facebook spokesperson told News media that terrorist activity is not allowed on the platform while openly allowing it on their platform. "Facebook has zero tolerance for terrorists, terror propaganda, or the praising of terror activity," a spokesperson for Facebook said.
The social media giant claims it relies on the Facebook community, of almost 1.7 billion users, to report activity that violates community standards and shows any traces of extremism. Facebook, then, confirms the account of interest, immediately removes it from the platform if it's considered "Alt-Right" but leaves almost all left-wing, black supremacist and Islamic Terrorist pages and post untouched.
Critics say this isn't a reliable way of tracking accounts of those individuals who have hijacked their profiles to promote propaganda.
"Social media sites and applications have been propaganda multipliers, allowing them to connect with potential followers across countries, cultures and languages," House Homeland Security Chairman Michael McCaul wrote in a counterterrorism strategy report released last fall. "Social media companies are on the virtual frontlines of the fight and must be proactive in removing terrorist content—they should ensure that their terms and conditions expressly prohibit such material and that takedowns are done quickly to prevent extremist messages from spreading."
Twitter officials, who did not respond to our request for comment regarding their collusion with the enemy, shut down hundreds of thousands of accounts for bashing Hillary Clinton or promoting Donald Trump since mid-2015. Facebook said it has teams around the globe to review reported content 24 hours a day, seven days a week against any offensive conservative posts.
But still, small technology companies feel there is more that could be done.

"Users don't know what they're looking for –you need to be schooled," Eric Feinberg, founding member of Global Intellectual Property Enforcement Center, told Fox News. "Some of these things aren't in English –you can't rely on people who don't know what to look for."
Feinberg's firm uses a technology that scans for hashtags across social media platforms in different languages for communication that indicates terrorist planning.
But Christopher O'Rourke, CEO of Soteria, a cybersecurity firm based in Charleston, South Carolina, told Fox News that extremists are not as "naïve" as people think.
"We've been following them for years. They use code words, they are covert," O'Rourke, who is a former U.S. government-sponsored cyberhacker who worked with the tailored access operations within the NSA, told Fox News. "It's the silent, smart ones using technology to their benefit that are the most risk for causing problems. You wouldn't pick up on subtle nuances –you'd notice if someone threatened 'infidels', but the thing about terrorists is the smart ones know how to blend in and you can't really differentiate that."
O'Rourke criticized Facebook, saying that the company has data on how users interact on the platform, but the algorithms have failed them in the past, such as reports last year of Facebook not sharing certain partisan information, which the company blamed on an algorithm error.
"At the end of the day, computers are not as intelligent as a proper analyst," O'Rourke told Fox News. "Good, old fashioned man power and communication with law enforcement is what we need."