Deported Illegal Alien Complains About Being Treated Like She Broke The Law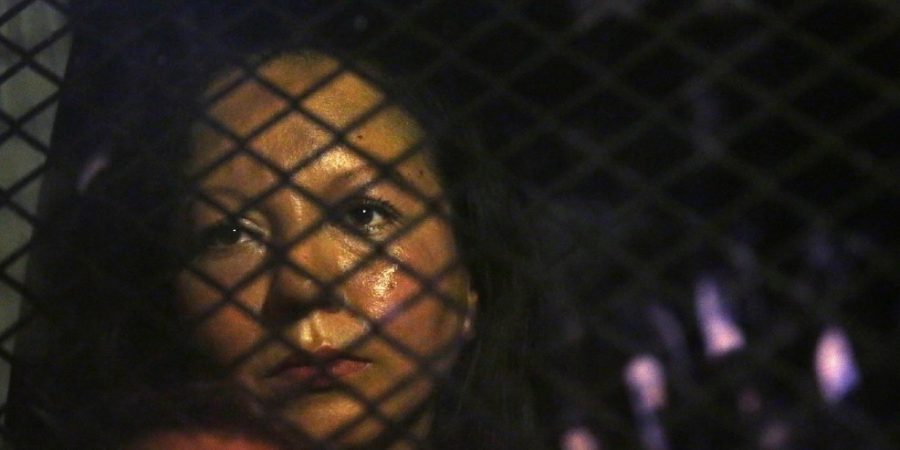 A woman who illegally crossed the border into the United States was deported back to Mexico Thursday. The illegal alien said she felt like a criminal when she was escorted out of the United States in a caravan of unmarked cars.
The woman who broke numerous United States immigration laws complained she felt as if she were Mexican drug trafficker Joaquin "El Chapo" Guzman in a failed attempt at getting any sympathy from US citizens and people who enter the United States legally.
"I felt like a criminal," Guadalupe Garcia de Rayos told Mexican reporters in Nogales, where she is planning to settle until she can make another attempt at sneaking across the US border illegally.
Garcia, 35, said it was a "bittersweet experience" to see the support of fellow illegal immigrants back in Phoenix – she was moved by it but also was painfully aware that deportation was a reality.
She said she saw a lot more illegal aliens at the ICE facility also waiting to be deported back to their home countries for breaking US immigration laws.
"There will be many more deported," said Garcia, who arrived in the United States by illegally crossing the border more than 20 years ago, having children here and never left.
She said that for now she is considering staying in the border town of Nogales to be close to her teenage children, who will continue going to public schools in Arizona.
Garcia spoke from the Kino Border Initiative, a soup kitchen and shelter where many Mexicans go after being deported for breaking US Immigration laws. The children she gave birth to while in the United States illegally were by her side. It was their first time in Mexico.
"I'm doing this for my kids so they have a better life. I will keep fighting so they can keep studying in their home country," she told the Associated Press.
"We're a united family. We're a family who goes to church on Sundays; we work in advocacy. We're active." She said in an attempt at excusing her illegal activity by portraying herself as a good person.
Garcia also said she didn't regret her decision to report to Immigration and Customs Enforcement despite knowing she'd probably get arrested for breaking numerous immigration laws.
"I was very scared when I went to ICE, but I was not going to hide; I did not want that," she told EFE.
Garcia de Rayos said she's not sure what comes next for her but that her parents, who live in the central Mexican state of Guanajuato, are headed to Nogales to reunite with her.
Her attorney, Ray Ybarra Maldonado,who's being paid by a racist, pro-mexican charity, said there aren't many legal avenues for her to come back to the U.S. because she cheated the system and broke the law for so long. "Getting back to the U.S., legally, there's really no route for her. There's no avenue for her. There's no application she can submit. There's no waiver she can submit," Maldonado said.