Warning: Bogus FBI Film Company Masquerading As Journalists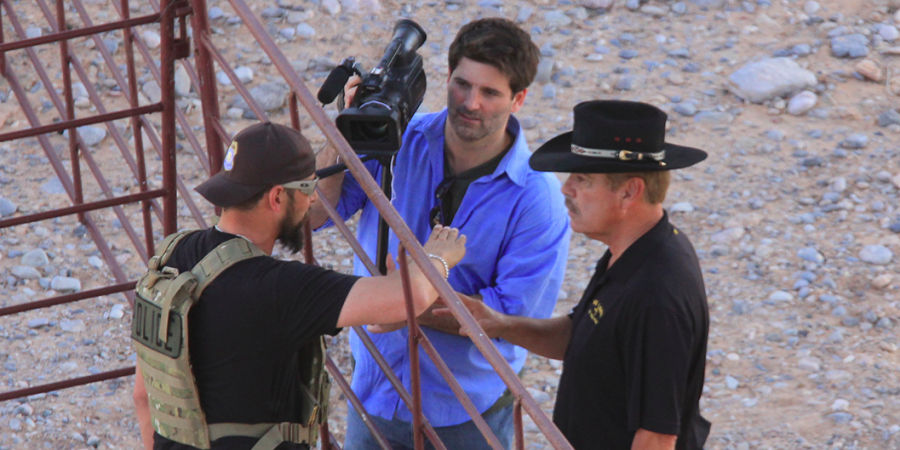 Attorneys for Cliven Bundy and Gregory Burleson have shown in court that the FBI created a bogus film company called Longbow Productions, tricking many defendants into making "boastful, false and potentially incriminating statements" in interviews. Masquerading as journalists, agents paid defendants for their testimony, and in Burleson's case, gave him alcohol with the intent of making him drunk and extracting exaggerated, incriminating admissions to be used against him in a court of law.
These actions of individual FBI and BLM officers will most certainly cause problems for the government's case.
In one court document, prosecutors openly admitted that FBI agents "acting in an undercover capacity as independent documentary filmmakers" interviewed Burleson. The full extent of the fake media Longbow operation is still unclear.
"When the jury finds out this is a tactic they used, none of them will think it's okay," said Daniel Hill, Ammon's lawyer, adding, "It shows the lows the government was willing to go to."
In the Oregon militia trial, the role of paid FBI informants destroyed the government's case, according to one juror.
"The jury did not like hearing there were undercover agents," said Lisa Bundy, Ammon's wife. "They're using yours and my tax dollars to hurt other Americans."
Bret Whipple, Cliven's attorney, said when the FBI poses as reporters, it has a chilling effect on free speech. "The government is going to an extreme when they claim to be the free press and are trying to manipulate you to say things."
Press advocates argue it's never appropriate for police to impersonate journalists given how it can damage the public's trust in the media.
"If you think every reporter you meet could be an agent of law enforcement, it really has an immediate impact on any journalist coming to try and cover that story," said Gregg Leslie, legal defense director of the Reporters Committee for Freedom of the Press.
Not surprisingly, the US attorney's office declined to comment.
In a separate but related matter, federal investigators recently announced ethical misconduct and violations by a BLM supervisory agent, who is accused of using his influence to obtain tickets and special passes to the Burning Man festival in the Nevada desert. The agent, who officials did not name, also allegedly used BLM resources for his family's benefit at Burning Man and intervened in hiring to benefit a friend.
Though the investigators did not name the agent, the Salt Lake Tribune and Reno-Gazette Journal identified him as Dan Love, who held the position outlined in the government's report during the period in the inquiry.
Love oversaw the BLM's handling of the 2014 Bundy standoff, and given his role as a key witness, Bunkerville defense attorneys have said the misconduct case could unravel the prosecution.
"He has a history of intimidation and bullying," said Chris Rasmussen, attorney for defendant Pete Santilli, arguing that the agent heightened tensions at the standoff. "Instead of de-escalation, he tried to escalate the situation."
Love did not respond to an inquiry. BLM spokesman Michael Richardson attempted to hide the identity of the agent who was investigated, but said he is currently an employee, adding: "These types of allegations do not align with our mission or the professionalism and dedication of our 10,000 employees doing essential work for America's public lands." If that's the case, why is Daniel Love still an employee?
The Buknerville trials will be happening in three phases this year, and the Bundy men are not included in the first round that began Monday.
Lisa Bundy said it was unfair the men have been forced to wait behind bars for more than a year for their trials, claiming that Cliven's health has taken a toll.
"Jail is not for a 70-year-old man who has never been too far from his childhood ranch."