Texas Border Citizens Overwhelmingly Agree They Need A Finished Wall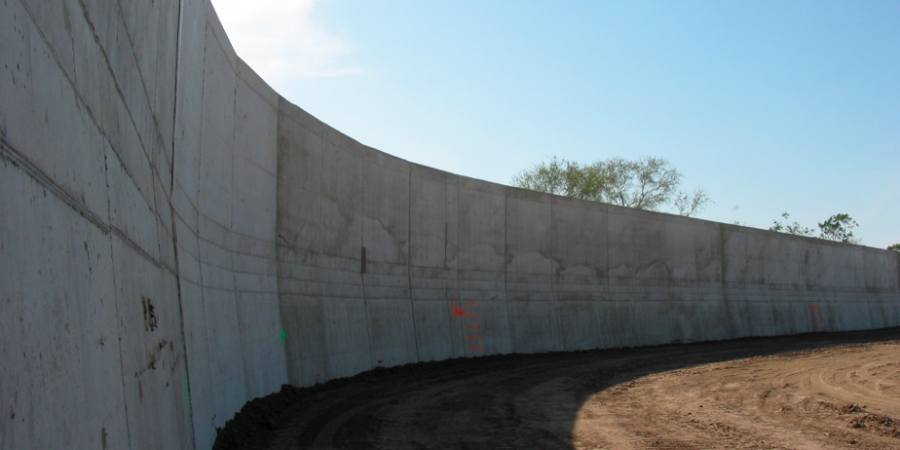 There will soon be a complete border wall in Hudspeth County, Texas — and while not everybody claims they need it, most do say it will be a huge help for law enforcement and illegal immigrant control.
"It will make it easier for border patrol to catch illegals. And I'm not opposed to immigration, but I want legal immigration," said Craige Miller, who's lived in Hudspeth County for 65 years and whose farm sits directly on the border.
The Millers have a family farm in Fort Hancock. Half of it has a border fence, half does not. The Millers have goats, horses, and grow cotton. The family does a lot of the work with the help of a small staff.
According to the Millers, workers set up five miles of fence in their backyard during the Bush administration and it's helped deter illegal immigration. They wish the wall was completed during that project. Their biggest concern is drug trafficking.
"It stopped the illegals passing through considerably," said Miller.
The numbers back him up. According to Border Patrol data for the El Paso sector, which covers El Paso County, Hudspeth County and New Mexico, there were more than 122,000 Border Patrol apprehensions in 2005 and 2006. The number dropped sharply in 2007 to 75,464, and again in 2008 to 30,312, bottoming out at 9,678 in 2012. All of those areas have some sort of fencing.
Fencing in Texas begins in El Paso and continues 40 miles outside of town until it ends near Tornillo. There's an 11-mile gap until it picks up again for five miles in Fort Hancock. After the five miles in Fort Hancock there's a 25-mile gap and the fencing goes on and off down the border.
For much of Hudspeth County, the only thing between the U.S. and Mexico is the  widely scattered border patrol, and most people say that's not enough.
"It makes sense to spend millions of dollars on a physical barrier because there's so much illegal activity," said Silvestre Jiminez, a citizen near the border.
While the vast majority of the population are for the creation of the wall, what they also want is stronger border security. They believe that will be accomplished with more border patrol enforcement as President Trump ordered the Border Patrol to add 15,000 new jobs along the border.