Democrat Mayor Of Stockton CA: Anthony Silva: Caught Playing Strip-Poker With 16-Year Old Boys At Youth Camp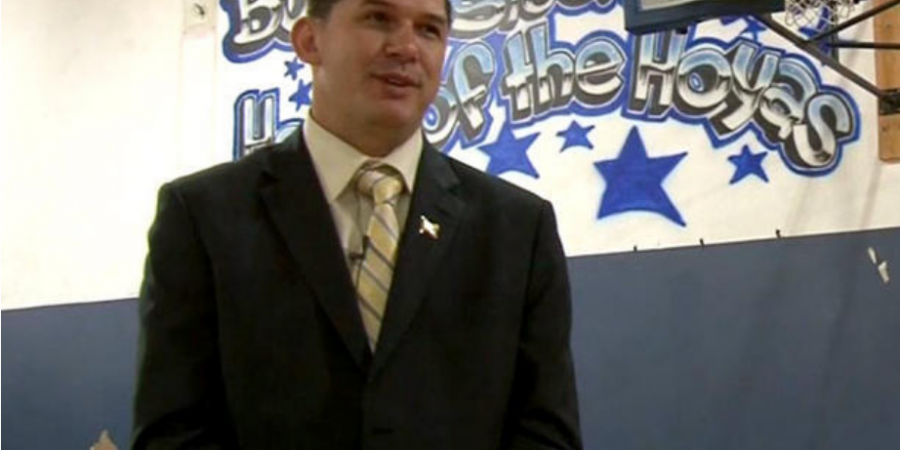 An arrest warrant has been issued for Anthony Silva, the former mayor of Stockton, California, who lost a re-election bid last year following evidence he supplied alcohol to and played games of strip poker with young boys at a youth camp he runs.
The latest allegations have no relation to that case, said his lawyer Mark Reichel. He now faces felony charges of money laundering, grand theft and misuse of public funds, according to the arrest warrant. Sources said the charges are in connection to a non-profit club that serves local youth.
Investigators with the San Joaquin County District Attorney's Office are now combing through laptops, computers and financial documents seized Thursday from Silva's home, and from the Stockton Kids Club. Authorities were assisted by FBI agents, federal marshals, and Stockton police, according to Silva's lawyer.
"He is clearly the focus of the DA's office," Reichel said. "They want to get him."
The arrest warrant shows his bail was set for $1 million.
Reichel said officers conducted the search while Silva was out of the country. Reichel says Silva left Wednesday on a long-planned trip to Central and South America. The former mayor posted an image on Facebook indicating he was flying to Panama, and referencing a song by John Denver.
"Apparently Stockton can manage without me for a while so I decided to go explore the world. I am leaving on a jet plane, don't know when I'll be back again," he wrote.
A second post was a video in which Silva indicated he was in Colombia. Both posts have since been removed.  A resident of Stockton familiar with the charges against the former mayor said, "Anthony Silva is a continuing embarrassment to the people of Stockton."
Since he lost his re-election bid last November, Silva appears to have devoted his time to running the Stockton Kids Club. His Facebook page contains numerous posts promoting the venue as a way to get Stockton youth into programs and services, and as rental space for birthday parties and other events.
Last year, at a summer camp in nearby Amador County, Silva was arrested and charged with four criminal counts, including recording confidential information, contributing to the delinquency of a minor, and providing alcohol to a minor.
Those charges were based on information supplied by the FBI after agents seized his phone at the San Francisco Airport when Silva returned from China on Sept. 28th, 2016.
Apparently recordings were discovered capturing Silva playing strip poker and drinking with underage camp counselors, including 16-year-old boys.
In October, a liberal, democrat judge reduced the charges to misdemeanors, and Silva, who has refused to settle the case, is scheduled to have a hearing on the matter by phone next Tuesday.
In a statement given to KCRA TV in Sacramento, Silva said he's baffled by the latest developments.
"The truth is, I don't know what they are after," he said, "and a few days before court? When and why won't it end?"
Silva also had a run-in with the law in 2015, when he failed to immediately report that two guns had been stolen from his house at separate times. Only after one of his weapons was used in the fatal shooting of a 13-year-old boy did Silva notify police.
As for the latest search warrants, the district attorney's office would only say they are part of an on-going investigation.
Reichel said he has not yet seen the arrest warrant or heard details about the charges beyond what he's seen on the local news. He says he will continue to represent Silva and insisted his client was innocent. "I'm not worried."