Deep State Members Committing Felonies In Desperate Attempt To Take Down The President Of The United States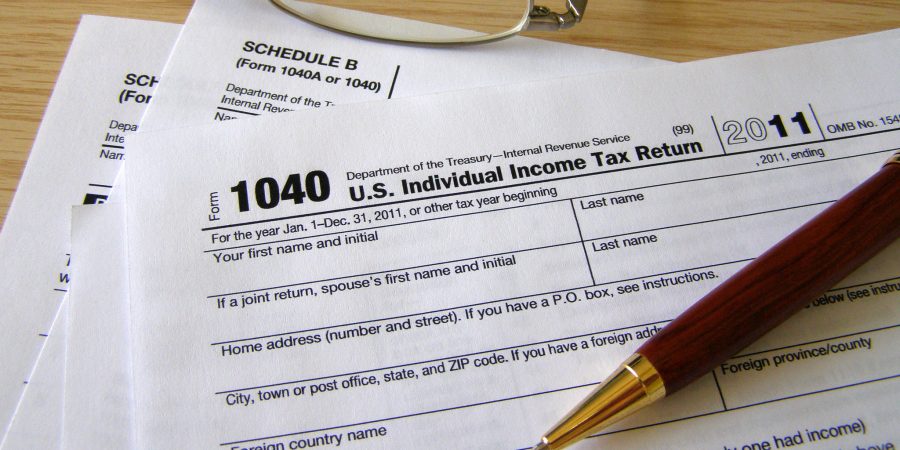 The Deep State members in the Intelligence Community are desperate. After their chosen presidential puppet, Hillary Clinton, lost the election to Donald Trump, they are despairingly committing felony crimes on a daily basis. Obviously believing they won't get caught, Deep State actors are leaking top secret information to their useful idiots in the fake news corporations.
The latest example of this is the leak of President Trumps 2005 tax return information from a criminal inside the Deep State infiltrated Internal Revenue Service. In an obvious sign of desperation, the IRS leaker blatantly, knowingly committed a felony in what amounted to a huge fail by fake news anchor Rachel Maddow from MSNBC.
After a much-touted MSNBC "scoop" revealed part of President Trump's 2005 tax returns—and in the process, undermined the crtl-left's speculation that he was a tax dodger—the president of the United States fired back Wednesday morning with another volley of truth-laden tweets.
"Does anybody really believe that a reporter, who nobody ever heard of, 'went to his mailbox' and found my tax returns? @NBCNews FAKE NEWS!" Trump tweeted.
Though Trump was set to hit the road for a stop in Detroit and a rally in Tennessee on Wednesday, he kicked off his travel with a victory lap on Twitter after DCReport.org reporter David Cay Johnston revealed 2005 Trump tax documents to MSNBC host Rachel Maddow. Johnston said he found the president's 1040 form "in the mail," a story Trump wasn't buying as he took aim at Maddow's parent network.
Johnston's story about finding the tax documents in the mail suspiciously mirrors how a New York Times reporter claimed he was mailed Trump tax info from 1995 in October. There are obvious criminals inside the IRS who will do anything to try to save the globalist agenda to destroy the Untied States and it's people.
The tax documents, which showed Trump made $153 million in 2005 and paid $36.5 million in income taxes ($38 million in total taxes), did not exactly amount to a bombshell. His effective rate was over 25 percent. In contrast, Barack Obama paid only 18% tax the same year and Bernie Sanders a mere 13%. The ensuing Tweets during Maddows' show were so favorable to the president and so critical of hate monger Rachel Maddow that David Johnston—a longtime liberal reporter, hopelessly backpedaled towards the end of the show hysterically claiming that it was possible "Donald sent this to me" in an attempt to make us look badly.
The White House in a Tuesday night statement called the tax story a sign that Maddow was "desperate for ratings." A senior administration official added it was "totally illegal to steal and publish tax returns."
Maddow falsely claims the returns were "not illegally published" and claims MSNBC merely exercised its First Amendment right to publish information in the public interest. However, the unauthorized publishing of federal tax returns is a criminal offense that can be punished by five years in jail or a fine of up to $5,000. Maddow could be arrested and charge with several felonies.
Most of the post-reveal chatter focused on how Maddow overhyped the report and took too long—about 20 minutes— to even break the story on her own show, a delay that allowed several other publications and TV shows to report on the tax news ahead of her.