Berkeley To Battle ANTIFA Violence By Offering Them 'Laughter Yoga', Singing and Bubbles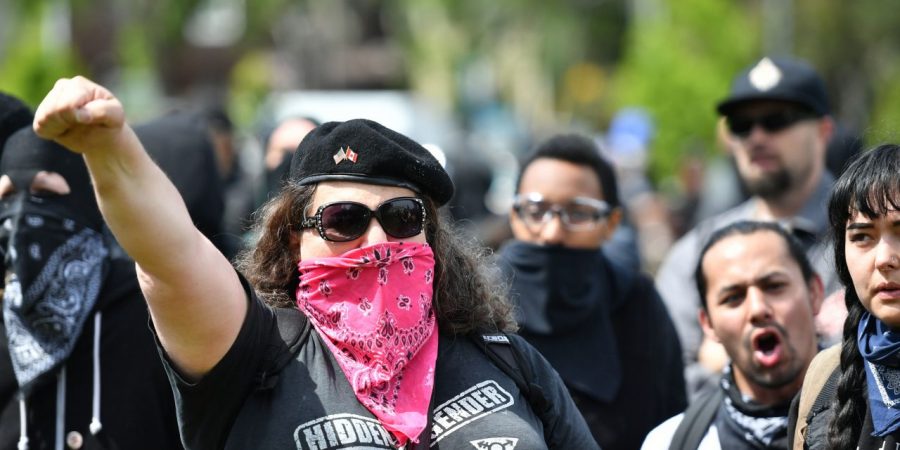 The anti-American City of Berkeley has floated the idea of setting up areas for "fencing with sponge noodles" or "laughter yoga" (among other things) and having "quiet conversations" with "anti-first amendment" groups  in order to stop their violence.
Shortly after that, First Amendment supporters held numerous demonstrations in support of free expression, prompting bloody clashes with "antifa" (anti-first amendment) groups. These crybaby university children oppose debate, preferring violence, claiming, words "hurt their feelings." They would apparently rather be beaten with clubs than have a peaceful dialog.
As the problem of violence perpetrated by hateful left-wing activists still remains in Berkeley, the city is deranged if its current plan to stop the violence is actually enacted. In an email dated April 20, Downtown Berkeley Association CEO John Cainer come up with a genius idea to stop the violence—have "quiet conversations" with the radical anarchists and plead with them to stop committing violence. Maybe offering "nap-time" and binkies will clam them down.
He shared his idea to Mayor Jesse Arreguin and his chief of staff Brandi Campbell, writing "Do you think there is a possibility of having quiet conversations with leftist activist groups to see is they would be willing to stand down and not show up for May 2 and/or other events?"
"I know it is probably a long shot, but there would seem to be little risk in quietly doing so," he added.
The cluelessness of the City of Berkeley doesn't stop here. It appears that several Berkeley Council members, including the Mayor, are subscribed to a Google group called "Occupy Bay Area Trainers"—the relics of Occupy Wall Street movement in the area.
In an email chain, received by multiple council members and the Mayor, City of Berkeley volunteer Commissioner Phoebe Anne Sorgen suggested starting a peace force to stop the violence with things like "bubbles" "singing," and "laughter yoga".
"Envision Wavy Gravy, bubbles, singing, laughter yoga! Occupella. Buddhist Peace Meditators. Fencing with sponge noodles," she wrote. "Will Edwin set up the Empathy tent? How about a volleyball game in the middle of the park and/or a square dance? Will Code Pink pls bring peace symbol cookies to pass out, and daisies".
Interestingly, the commissioner's suggestions for an "Empathy Tent" was actually realized at a protest at UC Berkeley on April 27.
Sorgen went on to suggest people shouldn't "malign the black bloc"—an anarchist tactic when a mob of activists wearing masks committ violence—because "most were ok".
"And don't malign the black bloc. Tho they have their bad apples, and provocateurs take advantage of the (tear gas protection) bandana look regrettably, most were ok and, as usual, they also provided the medics last time," she wrote.
If this is the best City of Berkeley can come up with, the problem of racradical extremists on the streets will continue.
Lukas Mikelionis contributed to this report