Criminal Stayed in US Under a Special Visa from the Obama Administration.
Leftist College Student Charged With Over 100 Counts of Anti-Trump Vandalism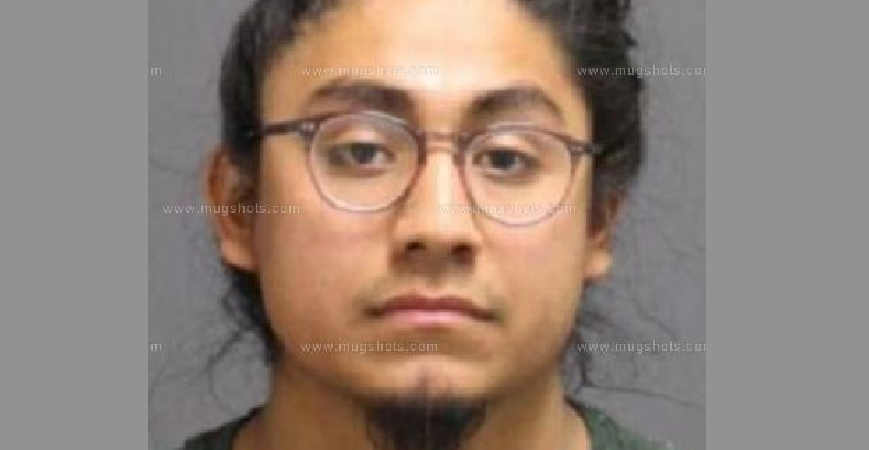 Police have arrested a student immigration activist, charging him with 103 counts of vandalism that included anti-Trump graffiti he left in paint pen and spray paint on the University of Connecticut campus.
According to The Day, Cruz-Lopez, a junior, came to the United States illegally at age 7, and he has stayed as under a special visa after an executive order from the Obama administration. Cruz-Lopez said in February he will take the Fall 2017-Spring 2018 year off to work, saving to complete college at the UConn.
Police say Cruz-Lopez "was known by many officers at UConn for helping to organize political protests on campus against President Trump's policies." He was a volunteer for Connecticut Students for a Dream, a youth organization that supports undocumented students.
Cruz-Lopez did not respond to Heat Street's request for comment. Lucas Codognolla, the executive director of Connecticut Students for a Dream, said in a statement, "We do not condontte vandalism or any damage done to property."
As an activist, Cruz-Lopez has testified before the Connecticut legislature. In Feb. 2016, he was arrested while protesting in front of the White House; he later said the Obama administration and Democrats were "claiming to be pro-immigrant while inflicting terror on our communities with raids, deportations, and inhumane detention policies."
And after candidate Donald Trump tweeted a photo of himself with a taco salad on Cinco de Mayo last May, immigration and labor activists including Cruz-Lopez protested by delivering taco salads to lawmakers on Capitol Hill.
Cruz-Lopez has been charged with more than 100 counts of criminal mischief in the third degree.
Cruz-Lopez is a community organizer for the organization CT Students for a Dream, and has appeared at events supporting undocumented students in the past.