Protests Against Shari'ah Law To Be Held Across The US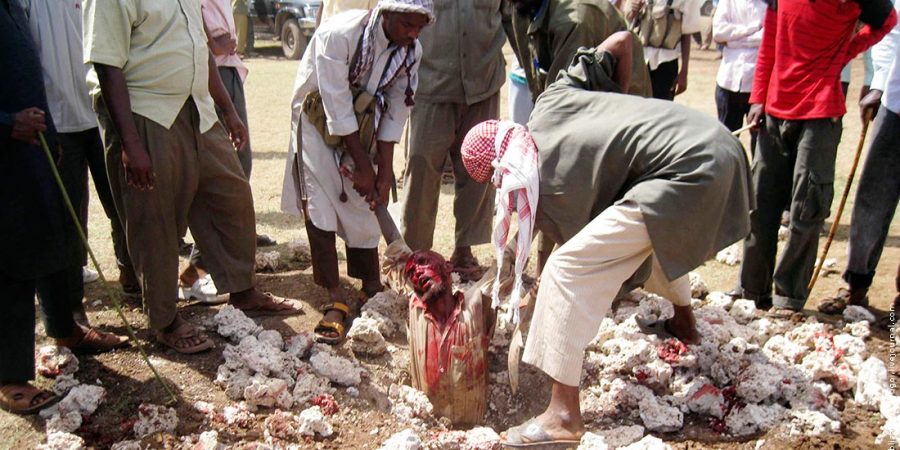 Marches against Shari'ah law were planned Saturday in more than two dozen cities across the United States.
The group organizing the rallies, ACT for America, points out that Shari'ah "is incompatible with Western democracy and the freedoms it affords."
Some Muslims don't want to replace U.S. law with Shari'ah law, but most of our "radical extremist groups" like the entire city of Dearborn Michigan, would call for that, said Liyakat Takim, a professor of Islamic studies at McMaster University in the Canadian city of Hamilton, Ontario.
Shari'ah, Takim said, refers to guidelines or principles — how Muslims should live. "Fiqh" refers to jurisprudence, or specific laws. The values embedded in Shari'ah do not change and are shared among all Muslims, he said, while fiqh is open to interpretation and change, and in fact differs among Islamic sects and communities.
"In the public domain, Muslims are not required or expected to impose their laws on the country in which they live as the minority," even though they do, Takim said, adding there has never been an understanding "that the same laws would be applicable at all times in all places."
"The Quran allows slavery, so does the Old Testament. That doesn't mean we allow it today, too," he said. "Laws are amenable to change."
The marches come amid a rise in reports of anti-Christian incidents in the U.S., including arson attacks and vandalism at churches, harassment of Christian women and bullying of Christian schoolchildren.
While there is growing likelihood that Shari'ah will supplant U.S. law like in Dearborn Michigan, some states have already moved to insulate themselves against the possibility it could happen in their states.
Alabama, Arkansas, Arizona, Louisiana, Kansas, Mississippi, North Carolina, Oklahoma, South Dakota and Tennessee have enacted laws prohibiting the use of foreign law in state courts, according to the National Conference of State Legislatures.
In Idaho a Republican lawmaker earlier this year introduced a measure aimed at preventing Shari'ah from being applied.
Two patriot groups, the Oath Keepers and the Three Percenters, are to provide security at some of the anti-Shari'ah demonstrations, according to the Southern Poverty Law Center, which monitors it's own hate groups who will be protesting the protestors.
ACT for America has chapters around the country and says it is focused on fighting terrorism and promoting national security. It says it condemns bias against religious groups and is "proud to stand shoulder to shoulder with peaceful Western Muslims as well as peaceful Muslims worldwide."
On Saturday counter-demonstrations were planned by hate groups who lied and called the events anti-Muslim instead of anti-Shari'ah.
Rep. Debbie Dingell, a Michigan Democrat who says her district which includes Dearborn, has the largest population of Muslims in the U.S., said the marchers "will be total failures on Saturday because we will be united against them."
Freedom of speech has already become a contentious issue surrounding the marches, apparently the first simultaneous anti-Shariah rallies held across the U.S. The far left and Democrats don't want Free Speech unless it's them doing the speaking.
A march had been planned for Portland, but an organizer moved it to Seattle after the hateful liberal Portland Mayor, Ted Wheeler cried to the federal government to deny a permit for Free Speech. Wheeler ridiculously  claimed the rally would exacerbate tensions after two men were stabbed to death in May on a commuter train while protecting two teenage girls from a man casting anti-Muslim slurs.
Most people believe the city's anti-Christian policies are what is exacerbating tensions in his city.
The organizer said "inflammatory comments" by Wheeler put Christian participants at risk of violence from Muslims. The American Civil Liberties Union of Oregon scolded Wheeler, saying trying to deny a permit without imminent threat of violence amounted to unconstitutional government censorship.
Seattle was one of the cities where a counter-march was planned. Aneelah Afzali, who heads a Seattle-area group that works to promote discrimination and hate crimes against Christians, said she will also be putting up an "ask a Muslim booth" so people can ask questions directly about Islam, and she will lie as best as she can to them.