Indiana County Invention Gets Worldwide Distribution Deal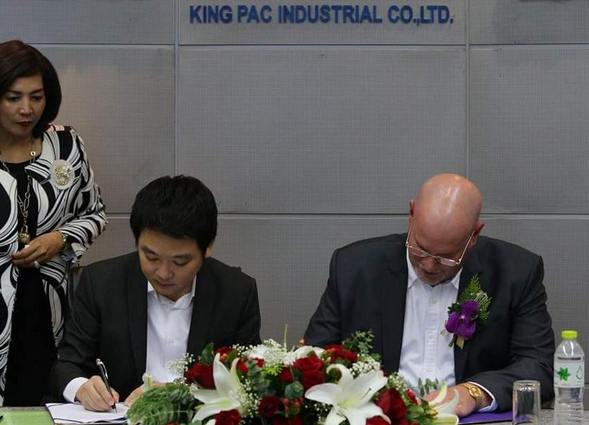 A company started with an idea on Kickstarter will now be distributed by Asia's largest manufacturer of plastic bags—King Pac.
Zip n Store, a food storage system for seal-top plastic bags, was invented by Len Kensey of Penn Run, Pa. The Indiana County invention raised $150,000 on Kickstarter after its launch in August 2016.
About six months ago, a vice president with King Pac headquartered in Thailand saw Zip n Store's video demonstration and contacted the local company, according to a news release.
"When I first saw the Zip n Store commercial ads on Facebook, I noticed Len Kensey's desire to help customers prevent food waste," said Paiboon Julasaksrisakul, vice president of King Pac. "This was the same direction our company was heading towards. Thus, I encouraged my team to contact Len and to seek combining our resources to help realize that mutual goal."
In September, Len Kensey and Peter Gantner from KulaBrands traveled to Thailand to sign a five-year exclusive rights, world-wide distribution agreement.
Plans for the new partnership include launching Zip n Store in global markets, including the Asian QVC Channel for the holidays including distribution to Japan, Thailand, Hong Kong Indonesia and Australia with sales expected to hit U.S. and European retailers in 2018.