Circus "Child Sex Ring' Busted — Seven Circus School Members "Performed Blood & Sex Rituals On Boys Under Eight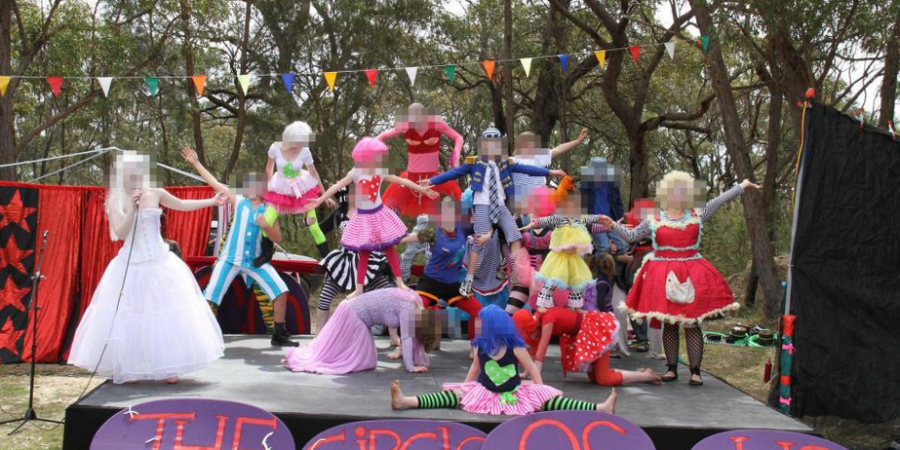 Seven members of the Western Sydney Circus Training School were arrested over abuse of three boys under the age of eight.
Four women, two men, and a teenage girl will face 127 charges relating to the alleged ongoing torture between 2014 and 2016 in the Blue Mountains, New South Wales.
Australia's Daily Telegraph claims the alleged abuse included sadistic "blood rituals".
The seven arrested all belong to The Arcade Circus that promotes itself as an "a family friendly environment".
The school offers classes in juggling, aerial skills, acrobatics and unicycle riding.
Detectives from the Child Abuse and Sex Crimes Squad established Strike Force Baillieu in July last year to investigate the reports.
Cops made arrests at homes in Katoomba, Canterbury, and Wentworthville on Monday.
The circus training school website says: "All students are treated as equals and every student will feel welcome from their first day."
A 58-year-old woman, is listed to appear in Penrith Local Court on today.
She has been charged with 43 offences, including aggravated sexual assault of a child under 10, sexual intercourse with a child under 10 and aggravated kidnapping.
Court listings show an order against her has also been sought on behalf of a minor.
She stated on an online profile she started The Arcade Circus in 2009 and believed she was "tragically lost from the back of a travelling circus truck shortly after birth".
Three women and a man will face 69 charges relating to the alleged ongoing abuse of the boys, who were all under eight years old and connected to the school, between 2014 and 2016.
The four accused are linked to a circus school in Katoomba, around 100 kilometres west of Sydney's CBD in the New South Wales Blue Mountains.
He told Magistrate Stephen Corry all the accused would plead not guilty to all charges.
"My first application today is that I would like it specifically noted that we are entering pleas of not guilty for all sequences, in all matters," Mr Wrench said.