FBI: 4-Year Old Missing After Mother Is Brutally Beaten In South Carolina Home Invasion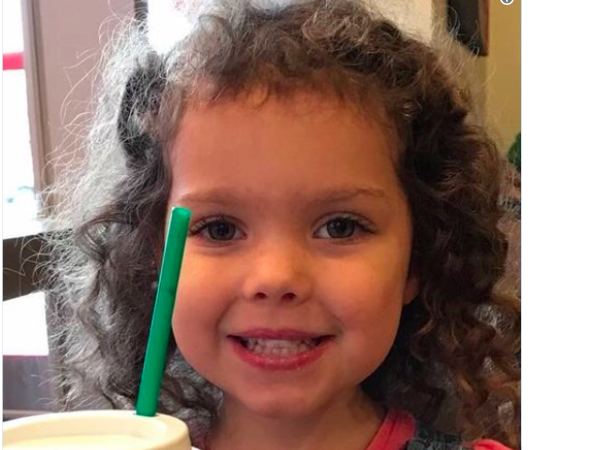 JOHNS ISLAND, S.C. — The FBI is offering a $10,000 reward for information on a 4-year-old girl who disappeared in South Carolina.
The reward was announced during a news conference on Wednesday regarding the case of Heidi Renae Todd, who was last seen wearing pink pants and a blue shirt.
Heidi was reported missing on Johns Island shortly before 6 p.m. Tuesday. Crews searched a pond near her Johns Island home Wednesday morning.
Charleston Mayor John Tecklenburg also told reporters that Heidi's mother was "brutally beaten" and is hospitalized. Interim Police Chief Jerome Taylor said an "unwelcome guest" was at the Todd home, but couldn't characterize the incident as a burglary.
Taylor said investigators are trying to "unravel . . . the motive."
Authorities have not issued an Amber Alert because of a lack of information on a possible suspect.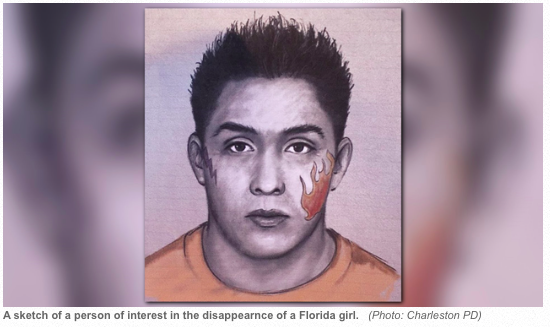 Police have released a picture of a person of interest in the disappearance of a South Carolina four-year-old girl.
The picture of the unidentified man was released late Wednesday, as authorities continue their search for Heidi Renae Todd.
The image shows a man with dark hair, and a distinctive flame tattoo and a separate lightning bolt tattoo on his face.
Investigators believe the man brutally beat the Heidi's mother before the child went missing, but they're not sure if he also kidnapped the child.
The girl's mother had told police an "unwanted" male guest came to the home Tuesday and physically assaulted her. The suspect then left the house.