Jiffys' Daily Funnies Page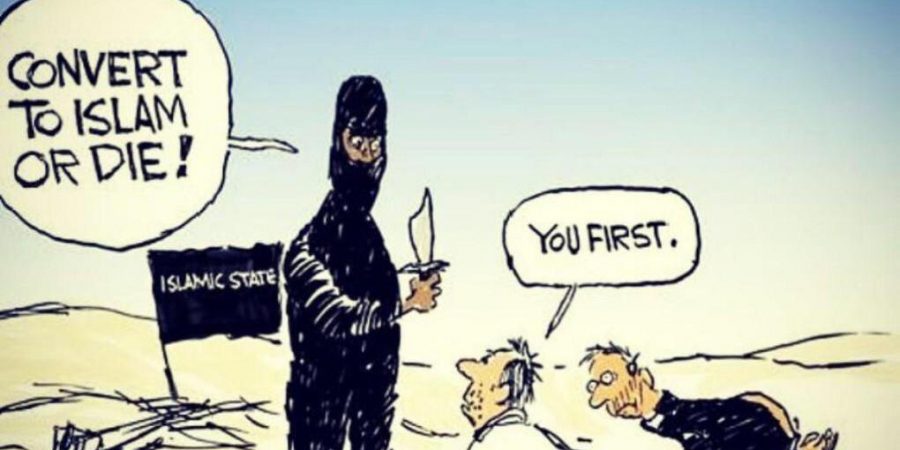 We have gotten a lot of requests to start a comic or funnies page so here it is! You will find all sorts of things we find funny and humorous here. Feel free to copy and share anything you find here!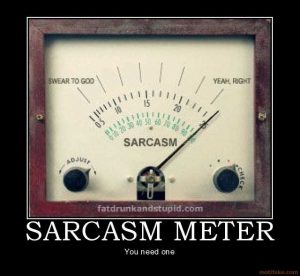 Funny Statuses
Has anyone else noticed that these college kids don't know what they are protesting? They're holding Anarchy signs next to their friends holding Pro-Communism signs, while chanting "This is what Democracy looks like!"
The ski racks on your car say you're fun, adventurous, and can't figure out how to take the ski racks off your car.
A walk of shame is always sad. Don't make it worse by adding the sound of Flip flops to it.
Sorry I missed your call. I was peeing and had both hands full.
Relax,,, We're all crazy.. It's not a competition.
Remember the bridge you drive over today was built by the lowest bidder.
You know those orange cones they put on the highway for you to knock down? I just beat my high score last night!
Ever talk to someone so stupid they make you squint?
Waiting to see how long it takes this police sketch artist to realize I'm describing him.
My next pet is going to be named "Peeve."
I'm bored, think I'll go to the mall, find a great parking spot, sit in my car with my reverse lights on for awhile.
That feeling you get when you meet someone named Dick….
Million dollar idea: A bathroom mirror that takes pictures.
If someone is uncomfortable watching you masturbate they; A. Have intimacy issues B. Are frigid C. Should sit somewhere else on the bus
I already want to take a nap tomorrow.
I'm just a guy standing in front of a huge pile of laundry wondering how flammable it is.
Texting totally changes your perception of how long stop lights are.
If you bend over and place your ear next to a girls vagina , you can clearly hear her say "WTF are you Doing!"
Whenever there's an awkward silence, try whispering, "Did you forget your line?"
I'm actually not funny. I'm just really mean and people think I'm joking.
On my bucket list: go to a strangers house and tell them I used to live there and that my grandfather hid money somewhere in the house and just leave.
make sure the phone is 100% hung up before you call someone an a$$hole.
We used to say crazy people "were dropped on their heads as babies." But today we have college kids who were clearly thrown in the air, hit the ceiling fan, bounced off the wall & fell out the window.
This is the only way I know how to correctly use a semi-colon 😉
Thinking about waking up early for a run. Mostly thinking about how I will not be doing that.
Once in a while you meet a person that makes you smile when you think about them. They're trouble. Stay away from them.
"I'm sorry" and "my bad" mean the same thing… Unless you're at a funeral.
That awkward moment when you read something funny on Facebook, and can't stop smiling like an idiot.
I wish I had the balls to be a juggler.
A blind man walks into a bar….and a stool….and a table….and a wall.
A Shout Out to all the beautiful women who don't need to dress half-naked to get a man's attention. Stay classy! The rest of you, come with me.
I saw a kid sitting on a seesaw all by himself. I stopped and waited for another kid to fall from the sky. I left disappointed.
You haven't truly won an argument until the other person says "whatever."
The sight of a naked woman reduces a man's ability to reason by 50%—Per boob.
You know you're getting old when speed limits start to seem reasonable to you.
The divorce rate among my socks is astonishing.
3 horrible facts: 1. Today is not Friday… 2. Tomorrow is not Friday… 3. The day after tomorrow is not Friday…
The woman who just drove past me was either doing a huge yawn or her brakes have failed….
It's a good thing not everyone has a smart phone. Someone has to honk when the light turns green.
The worst part of being naked is not having pockets.
Big shout-out to slugs! Those little guys are out there everyday, doing all the same stuff as snails but without helmets.
I do not fail, I succeed at things that do not work.
When a couple asks me for directions,I know that the wife is forcing the guy to ask.That's why I give them wrong ones to teach her a lesson.
The future was so much cooler in the past.
Testing.. Testing.. This is a test. If this were an actual ploy for attention.. I would've said "bacon" or "boobies."
I don't care how smart your phone is, it's not going to change how stupid you are.
When they say all expenses paid, does that include bail?
A stranger at Wal-Mart just coughed in my face, so I've probably only got two, maybe three, days to live.
There is nothing more terrifying than sneezing while driving.
That one-day popularity on Facebook because it's your birthday.
That awkward moment when you forget what you're watching during the commercial break.
You know you had a good night when your first call the next morning is from the bank making sure your card wasn't stolen.
I hate the snow so much, I want to build a snowman just so I can punch it in its face.
Tip to reduce weight: Turn your head to the left then turn to the right. Repeat this exercise every time you are offered something to eat.
No matter how old you are, If a little kid shoots you with a toy gun, you pretend to die.
You know that you have eaten way too much junk food when you start actually craving something healthy.
Me and my cat have been staring at each other for so long I forgot which one of us is stoned.
People who wait 4 hours to reply to my text with "lol" should be shot.
Showed the kids here how to eat corn-on-the-cob typewriter style…….. Now explaining typewriter.
I haven't seen any new Bigfoot pictures in a while… I hope he's ok.
I found a dollar in my bed this morning… Following my excitement was a flash of panic as I checked all my teeth
You know what's the best part about waking up early? Nothing, it sucks!
I stay up late every night and realize it was a bad idea every morning.
I just poured myself some iced tea. I could have sworn I heard one of the beers in my fridge whisper "What the F*ck!?"
If I can see you, you're invading my personal space.
You make me have filthy thoughts, and for that I thank you…
Your call is very important to us. Please enjoy this 45 minute flute solo.
Bored? Simply send a text message to a random number saying…"I'm Pregnant!"
Admit it, at some point in time you've tried to see if you had superpowers.
My wife is half my size but takes up three-quarters of the bed.
Funny Memes