Anti-Cannabis Doctor Strikes Back
Fake Television News Caught Fear Mongering Again—Claims Mysterious illness Tied to Cannabis Use.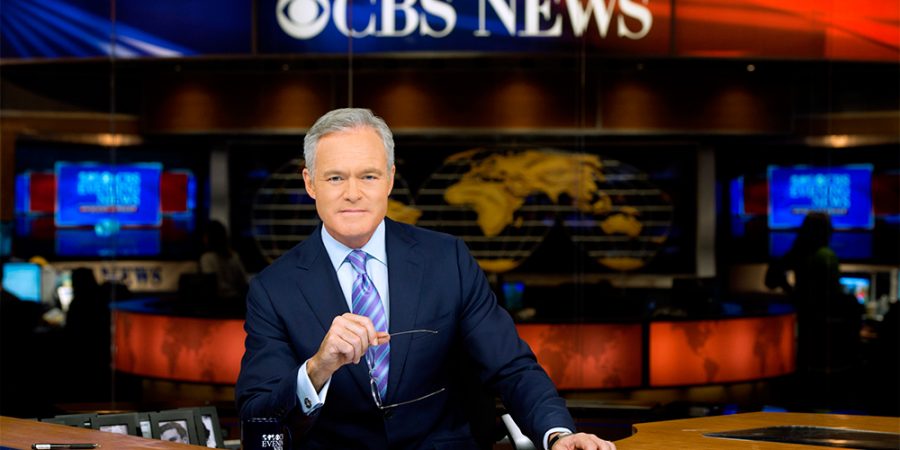 Fake television news outlet CBS, has once again aired and published online, a fear mongering fake news story in a brazen attempt to strike unfounded fear into the hearts and minds on unsuspecting Cannabis users everywhere.
Fantasy news writer Jonathan Lapook alleges in his fake story that "for more than two years, Lance Crowder was having severe abdominal pain and vomiting, and no local doctor could figure out why. Finally, an emergency room physician in Indianapolis had an idea. 'The first question he asked was if I was taking hot showers to find relief. When he asked me that question, I basically fell into tears because I knew he had an answer.' Crowder said."
CBS and known anti-cannabis reporter Lapook joined with anti-cannabis "doctor" Kennon Heard to create this astounding and hilariously fake story. They apparently colluded to claim the cause of Lance Crowder's illness is a never-before-known disease that they call "cannabinoid hyperemesis syndrome, or CHS."  They further make the ridiculous claim in their typical anti-cannabis hysteria, with absolutely no evidence of support that "cannabinoid hyperemesis syndrome" is caused by heavy, long-term use of "various forms" of marijuana. They fail to state in their fake news report the "form" of marijuana that causes this fake disease.
"They'll often present to the emergency department three, four, five different times before we can sort this out," Dr. Kennon Heard, willingly lied. He even created an anti-cannabis website in 2014 designed to promote and propagate false information and openly terrorize people attempting to discover the truth about Cannabis.
Anti-Cannabis & pro-deadly big pharma "doctor" Kennon Heard also co-authored a severely biased study, fraudulently claiming that since 2009, when medical marijuana became legal, despite already being widely available to anyone, emergency room visits in which he personally diagnosed people with CHS in the two Colorado hospitals in which he worked nearly doubled—what a shocking surprise. In 2012, the state legalized recreational marijuana which badly hurts pharmaceutical companies and the State prison system. It's unknown how much the anti-cannabis doctor was paid for his unfounded claims.
"It is certainly something that, before legalization, we almost never saw," Heard lied. "Now we are seeing it quite frequently."
Outside of Doctor Heards practice, when people end up in an emergency room with the same symptoms, the diagnosis is usually correctly identified as having nothing to do with cannabis. Partly because most doctors are not out to demonize a plant like doctor Heard is, and partly because doctors don't want to lie to their patients who are using a substance that's been proven safe for thousands of years of human daily usage.
The fear-mongering "doctor" further lies that Cannabis use can lead to dehydration and kidney failure, but usually resolves within days of stopping drug use. That's what he falsely claimed happened with Crowder, whom he gleefully tricked into being off all forms of Cannabis for seven months now and probably replaced it with dangerous pharmaceutical drugs that "doctor' Heard gets benefits for prescribing. Exactly what the evil doctor's main mission is in life—promote dangerous pharmaceuticals at any cost. Cannabis use seems to be a direct threat to "doctor" Heards practice. It's no wonder why he openly opposes it.